International Womens Day 2019


(posted: Mar, 2019)

Observed since 1911, this is a day to celebrate women's achievements, and to renew your committment to equality and balance. This year's theme is balance.
Sexual Harassment Prevention Training Sessions in California
These sessions will provide employees and/or managers with an overview of the different types of harassment in the workplace as well as explore other types of inappropriate workplace behavior.
Managers Training:
Two-hour interactive training session that meets the requirements of AB1825 (California State Law) that mandates Harassment training for California employers with 50+ employees to include:
Federal and State Laws regarding Harassmentharassments prevention HR
Types of Conduct Prohibited
How to Prevent and Correct Harassment
Management responsibilities regarding allegations of harassment or inappropriate workplace behavior
Remedies available to victims
Other Inappropriate Workplace Behavior
Examples and Case Studies
Case Law relevant to current business environment
Interactive Discussion/Tools
Review of Company Harassment Policy
Abusive Conduct Training
Employee Training:
1 1/2-hour interactive training session that includes all components of the Manager Training (see above) with the exception of management responsibilities and remedies available to victims. Upon completion of training, managers and staff will have a firm understanding of the following topics: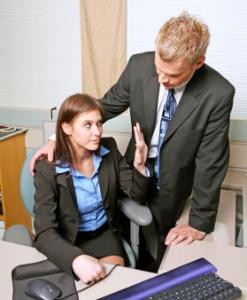 Company Harassment Policy
Legal Definitions - understand and apply the legal definition and types of harassment and discuss other areas of inappropriate workplace behavior
Responsibilities - understand the legal and company responsibilities when an allegation of harassment is made
Preventative Measures - how to deal with inappropriate workplace behavior and avoid escalation of issues
Environment - How to create and maintain a harassment-free environment
Please Contact Us for more information, or if you have questions about sexual harassment training.